Coloring eggs, always an Easter tradition. Collin, grandma and I set to work coloring water to dip the eggs in. Collin couldn't wait to get started.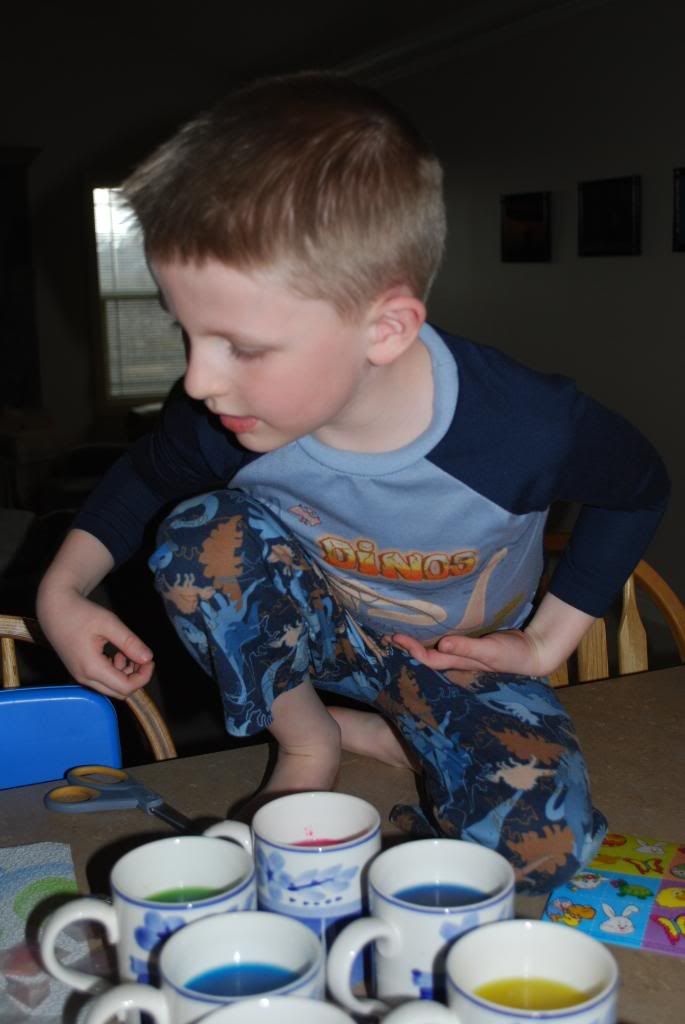 He stirred the dye pellets in the mugs.




Where was Carlee during all of this? Catching some major Zzzzz's.




Look at this hambone smile!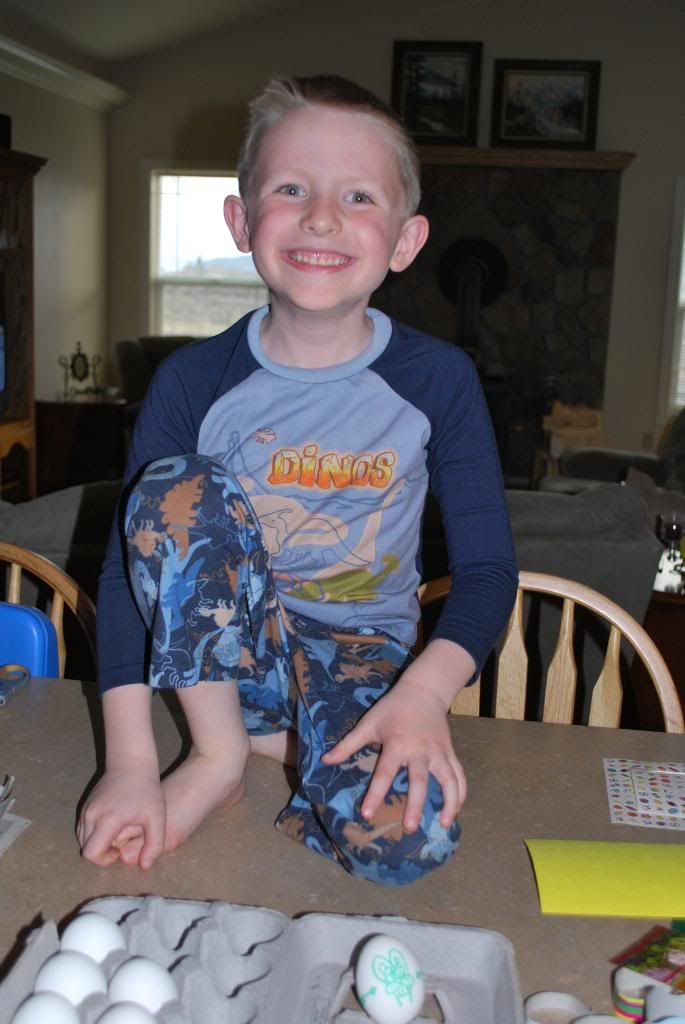 He liked the face mama drew on her egg.




He thought he was going to drop the eggs so he was nervous to dip them.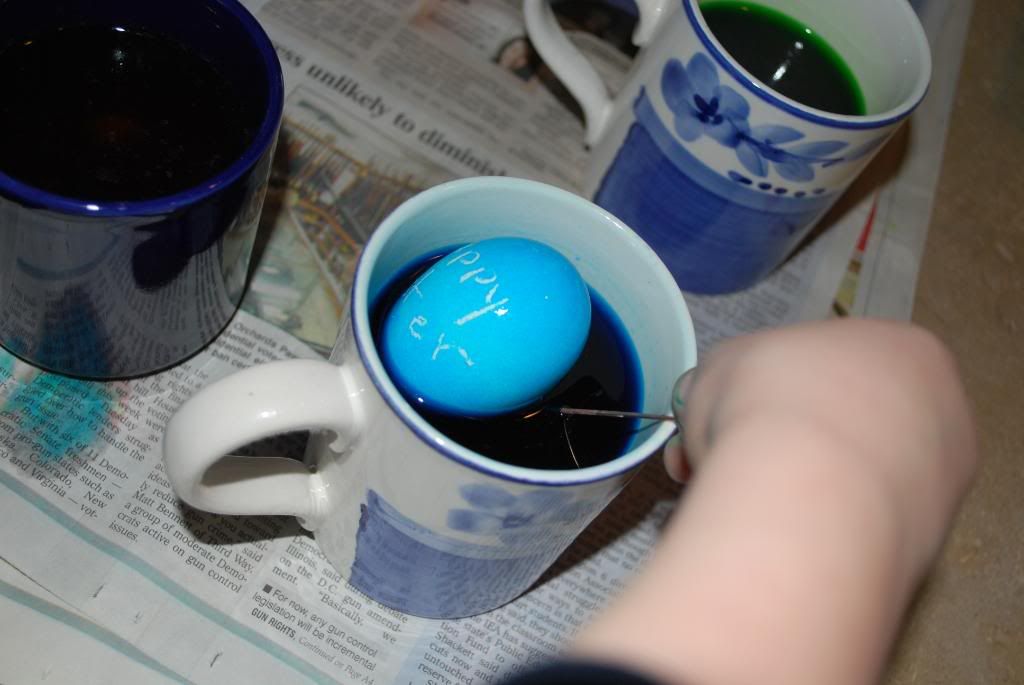 Here's grannies pretty flower egg!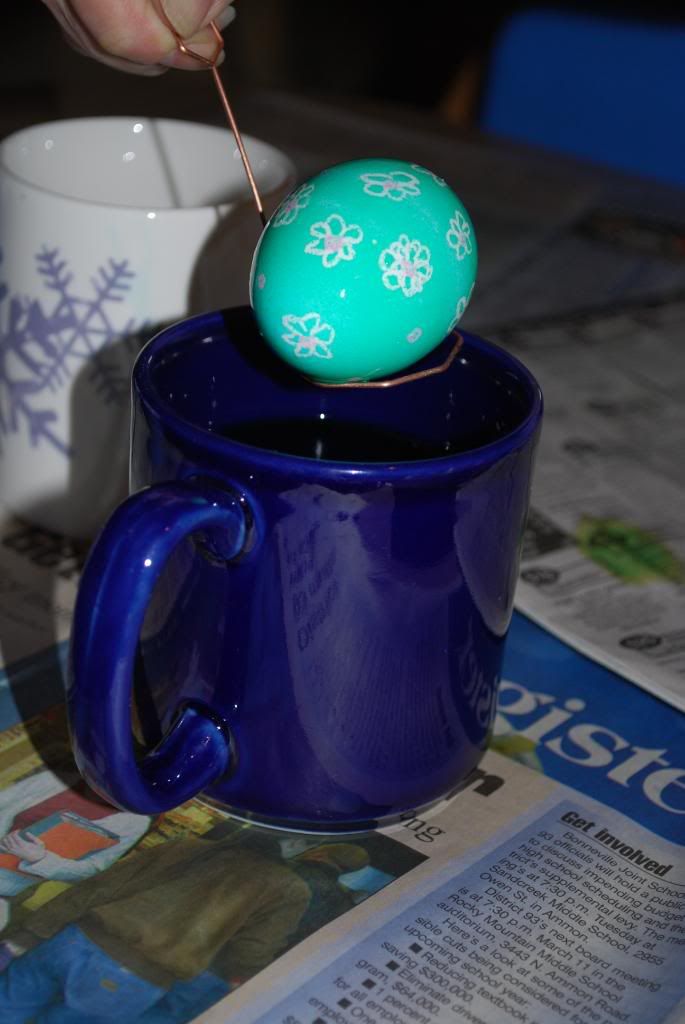 Droppin' in another one.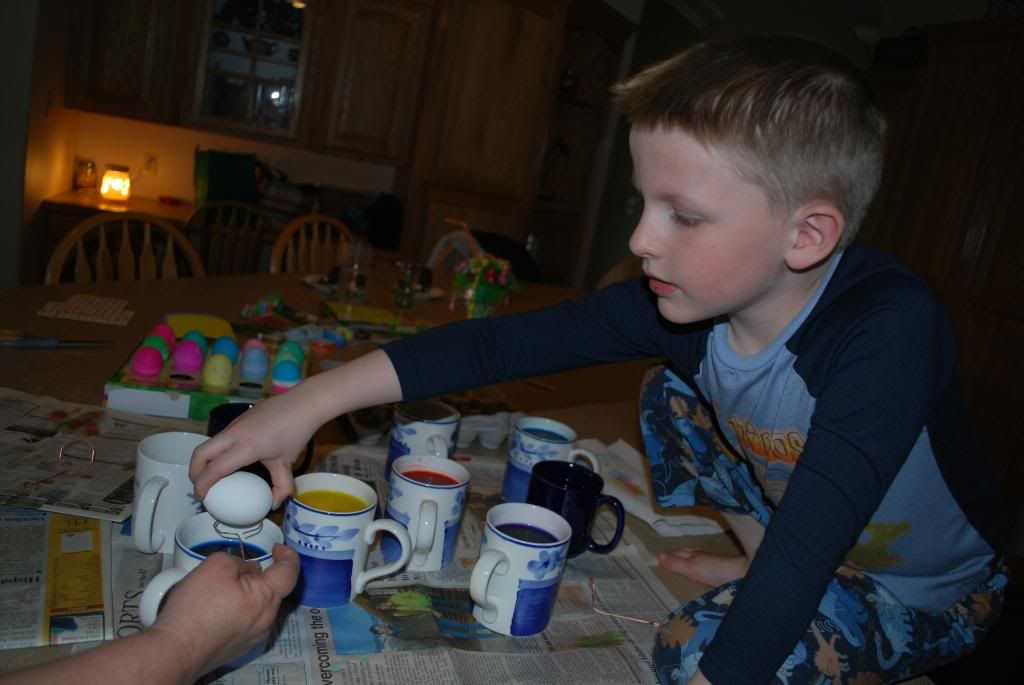 The finished product. Whose little hand is that?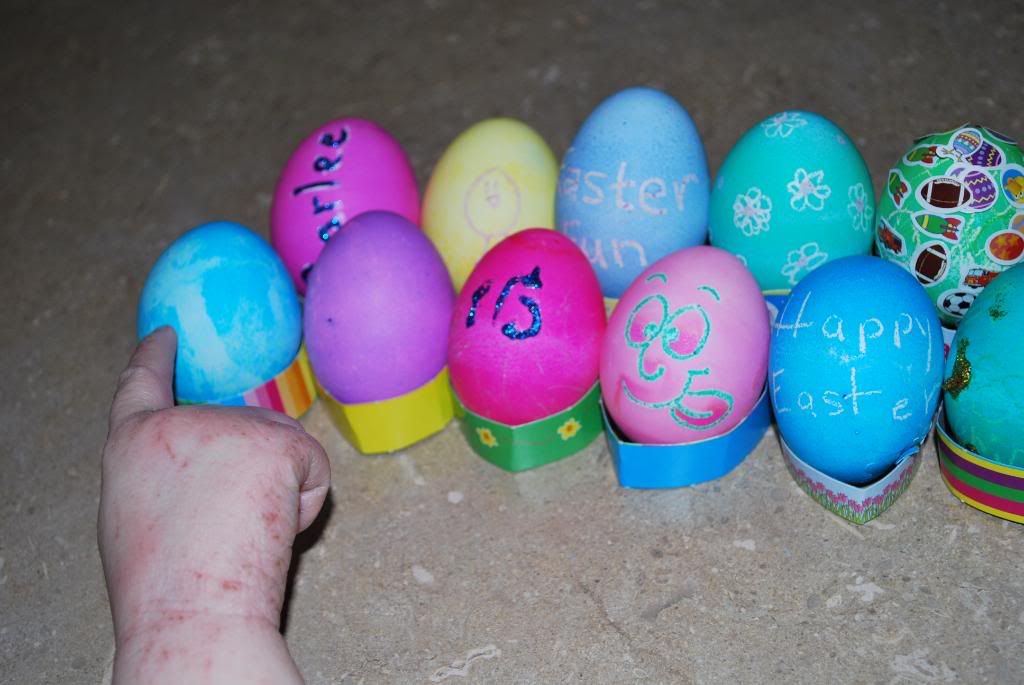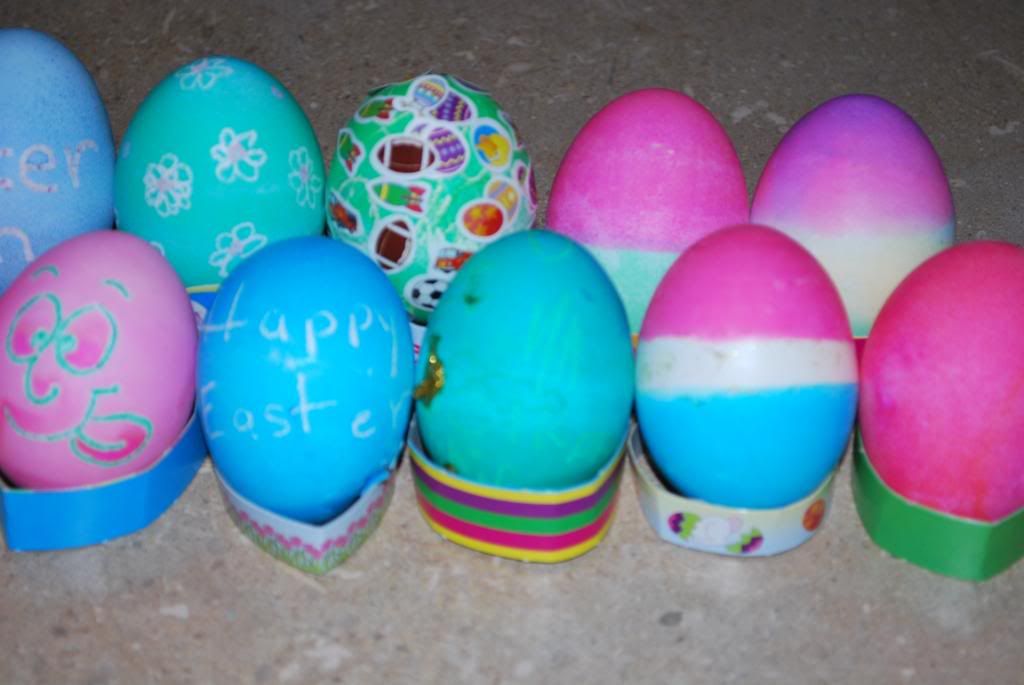 Eric, these eggs are for you!




Carlee woke up and was a little sad she missed the fun.




Collin's favorite egg. Covered in stickers of course!